If you were to go to a hospital, you are bound to meet people who are stationed in their wheelchairs. Of course, these people don't just sit there without reasons. If you don't already know, there are two kinds of wheelchairs, one being classic wheelchairs, which has to be pushed by one from behind and the other being eclectic wheelchairs. An electric wheelchair is a motorized wheelchair that gets its power from a battery pack and is used by people who have trouble standing or walking. You'd probably see people who are disabled, old or with any issues of mobility use it.
Now that we know the overview about electric wheelchairs how about a more detailed explanation?
Types of Electric Wheelchair
We should mention that there are more than one type of electric wheelchairs, some of which may lack a function or two and may cost way more than the other.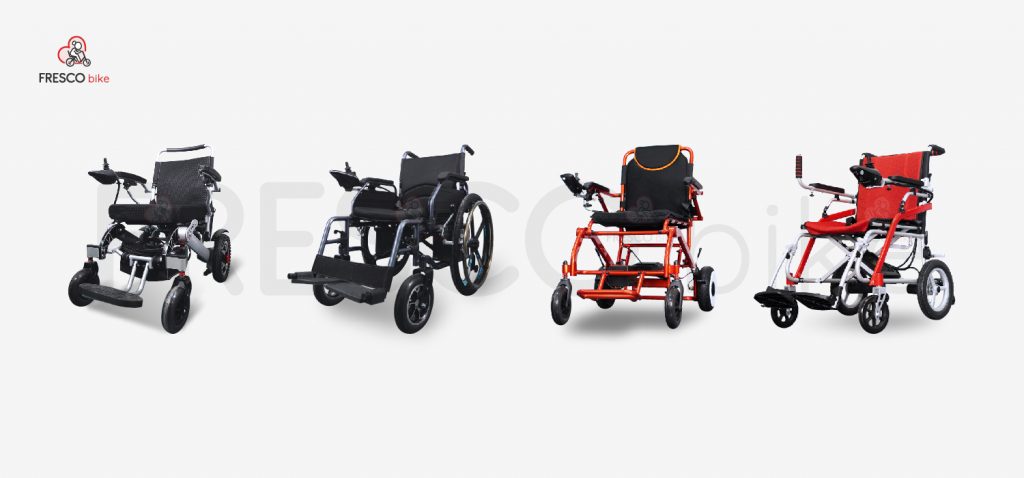 Travel Onboard Electric Wheelchair
First on our list would be the Travel Onboard Electric Wheelchair. As the name describes, these wheelchairs are built to be small and light, ensuring efficient transport from one place to another. If you noticed, they are actually made slimmer too. This means that if you were to board a plane, narrow passageways no longer pose a problem.
Folding Electric Wheelchair
Ah, now this one is a classic. One of the most favourable by all appears to be the Folding Electric Wheelchair. Most people purchase this due to the affordability and the functions it possesses. A foldable wheelchair is the ideal electric wheelchair if the user loves to go out. Entering cars no longer becomes an obstacle as all you need to do is fold it up and tuck it at the back of your trunk.
Another cool feature about this is that they look relatively cool. Unlike your boring electric wheelchairs, this one is built slightly different with different designs.
Hold on! They aren't just for looks, you know? Each of these designs serves a different purpose and should be researched.
Heavy-Duty Electric Wheelchair
Have an overweight friend or family member? The Heavy Duty Electric Wheelchair is for you. Unlike the rest, this electric wheelchair is able to support more weight onto it. When a producer produces a regular wheelchair, they always expect their patients to be regular, but what happens if you're obese instead? Surely you wouldn't want to cramp yourself on a wheelchair with no space at all, right?
Hence by getting a heavy-duty electric wheelchair, can you then move around and enjoy life like the rest.
Light Electric Wheelchair
The lightest wheelchair on the list would be The Light Electric Wheelchair. I mean, like, duh… it's already mentioned in the name itself. What's so good about it? Well, it's the lightest of all the other wheelchairs. Okay, some wheelchairs might be lightweight too, but can you lift them up with one hand?
This wheelchair is so light that it can weigh only 15kg, including its battery. Just to let you know, the lithium battery provided already weighs 2.5kg. That's actually a lot of weight saved.
Things to Consider Before Purchasing Wheelchair
When it comes to purchasing a brand new product that you are unfamiliar with, it is essential that you at least consider the following.
Trying Before Buying
If given the opportunity, one should try out the comfort level of the electric wheelchair you are about to purchase. Research your product thoroughly before selecting. Most companies who sell electric wheelchairs often allow customers to pop in and try their wheelchairs.
If you don't have any in mind, you can always try going for Fresco Bike. However, considering that you are unable to make it for a pop-up test, read the company's return policies thoroughly. Oftentimes they will allow a return of the product within the stated amount of time.
Pricing
This is slightly trickier as most people prefer buying cheap electric wheelchairs. Some even prefer getting one that is second-handed.
Well, as the saying goes, "you get what you paid for", putting in some extra bucks does ensure that you get better qualities, providing you got yours from reputable sellers. However, my advice to you would be to purchase those you can afford. You wouldn't want to spend a whole month's allowance on an electric wheelchair to be used for a month now, would you?
Another thing to consider is to purchase the electric wheelchair that fits the needs of your condition. As mentioned, different electric wheelchairs solve other solutions. For instance, getting one that is overly expensive but not suitable would just be a waste of money. Hence make sure you read the descriptions of the electric wheelchair you are about to buy.
After Sales Service
Like any other technology out there, electric wheelchairs are bound to deteriorate and break down, be it drained batteries or flattened tyres. Extra parts are always needed for these instances. However, you wouldn't just purchase parts from companies other than the one you purchased the electric wheelchair, right?
Hence, make sure the company that is selling your wheelchair offers services of changing parts. That way, you wouldn't need to worry about purchasing parts that are unsuitable for your electric wheelchair. If you don't already know a company that does, here's one – Fresco
Weight and Size
Size and weight are also fairly significant. We should mention to you that some electric wheelchairs come in extra heavy and may end up eating tons of space. Hence, you should make sure that the electric wheelchair you purchase can accommodate in your home or car.
Pay extra attention to the wheelchair you are about to purchase. If the user is a fan of travelling, there are specific electric wheelchairs that are meant for it. This is a huge deal breaker as choosing the wrong one will end up in you using too much effort on transporting.
Considering Buying An Electric Wheelchair?
It seems like you are not an expert in electric wheelchairs, hopefully, better than we are ourselves. Either way, we hope that this article has given you a brief insight into the wheelchairs you want to buy. Of course, if you want to know more about electric wheelchairs, you can always check us out here at Fresco. Hopefully, through there, we are able to help you more. Who knows? You might even find the electric wheelchair of your dreams.
Have any thoughts on electric wheelchairs? Let us know in the comments below.